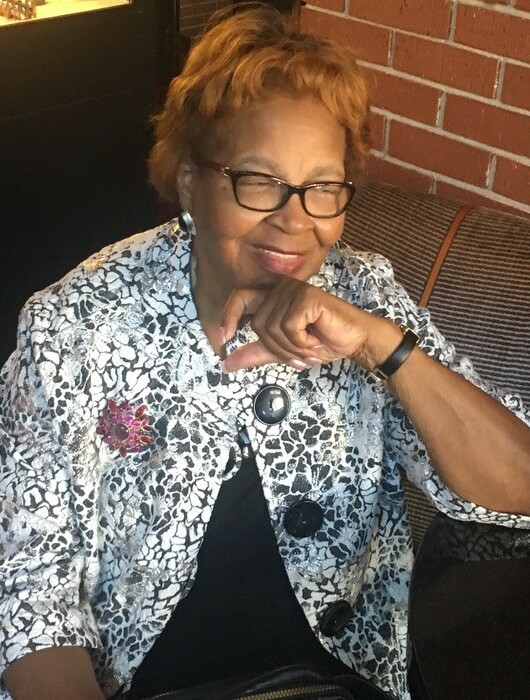 Viewing
6:00 pm - 8:00 pm
Friday, October 14, 2022
Warchol Funeral Home
3060 Washington Pike
Bridgeville , Pennsylvania, United States
412-221-3333
Viewing
9:30 am - 10:30 am
Saturday, October 15, 2022
Central Baptist Church
2200 Wylie Ave.
Pittsburgh, Pennsylvania, United States
Going Home Service
10:30 am
Saturday, October 15, 2022
Central Baptist Church
2200 Wylie Ave.
Pittsburgh, Pennsylvania, United States


Obituary of Rose Paige Tucker
Rose Paige Tucker "What am I? I am myself a word spoken by God. Can God speak a word that does not have any meaning?" -Thomas Merton From the time God breathed life into Rose Paige Tucker in the small coal-mining town of Hendersonville, PA on September 8, 1938, her life was full of meaning and purpose. Rose grew up in Canonsburg, PA, and graduated from Cannon McMillan High School. After high school, she continued her education at Robert Morris College and pursued online studies at Cornell University. On December 30, 1985, Dr. Isaac Green united Reginald Maximillian Tucker, and Rose Paige in Holy matrimony. During their thirty-seven-year union, they enjoyed entertaining family, taking trips together, and traveling with their children and grandchildren. Rose started working at a young age. As far back as she could remember, she would stand on a stool to wash dishes. As a teenager, she worked as a day worker. She had a strong work ethic, and it served her well. Her family watched her persevere to get into the management training program at A & P when those doors were not open to everyone. But she overcame all obstacles. During the 70s and 80s, Rose served as the store manager of A & P, Kroger, and Gold Circle. She ended her retail career at Kraft Foods. Rose was a youth director before it was a position in the church. She played the piano and directed the youth choir at the Mt. Olive Church of Canonsburg and First Baptist Church of Galeton, PA. She took a personal interest in each youth and a lot of them called her mother. After Rose retired from Kraft Foods, she served at Central Baptist Church as the church administrator and as an announcer for Central's television ministry. She also served as the principal of the Central Baptist Christian Academy, where one of her grandchildren attended. To say that Rose was a caregiver is an understatement. She and her brother Kenny served as their mother, Ethel Paige's primary caregivers in her later years. She also cared for her adopted daughter Gertrude (Trudy) Williams prior to her passing in 2020. One of the family's fondest memories of Rose was how she would bake during the holidays and distribute the baked goods to the senior citizens in her community. Rose was a co-founder of the Paige Family Scholarship, which promoted the importance of education to the great-grandchildren of Tom and Ethel Paige. The impact would be astounding as eighty-five percent of the great-grandchildren earned undergraduate degrees, and some went on to earn masters and doctorate degrees. As she once said, never underestimate what God can do. Celebrating her life are her husband, Reginald Maximillian Tucker, and her three children: Rev. Rose Jemison (Richard) McIntosh of Pittsburgh, PA; Deacon Mark Steven (Dr. Selette Marcia) Jemison, of Hartford, CT; Rev. David Thomas Jemison, of Rosemond, CA; and stepsons Derrick Tucker and Michael Tucker. She is preceded in death by her adopted daughter Gertrude Williams. Rose Paige Tucker was blessed with ten grandchildren: Dr. Keisha (Kenya) McIntosh Allen of Columbia, MD; Evan Jemison (Melissa) McIntosh, of Tucson, AZ; Ian Taylor-Paige McIntosh of New York, NY; Dr. Raquel (Andre) Lewis of Washington, DC; Ashley Jemison of CA; Whitney (Taj) Kennedy of Oakland, CA; Tyron Wade Knighton (Meesha) Jemison of Canton, CT, Mark Steven Jemison II of Middletown, CT; Symien Myles Jemison and London James Jemison of Hartford, CT. She has been blessed with eight great-grandchildren: Mark McIntosh, Giana Isabella McIntosh, Malik Jemison McIntosh, and Elizabeth Rose McIntosh; Kai Xavier Allen, Kinaya Imani Allen; Bishop Reginald Jemison, and Beaux Jemison. She is preceded in death by great-granddaughter Margret Inez McIntosh Rose is also survived by three siblings: Dr. Kenneth (Lynn) Paige, Deloris Moye, and Carolyn Paige. She is predeceased by siblings Edward (Betty) Paige; Willard (Lillian) Paige; Rev. Delano (Laura) Paige; Tom (Shirley) Paige; Beverly (Carter) Campbell; and Deacon Lawrence (Jean) Paige. Rose Paige Tucker was beloved by the Jemison family from her first marriage to Rev. David L. Jemison.


Share Your Memory of
Rose